We Partner with Realtors, Home Inspectors & Property Managers in So Cal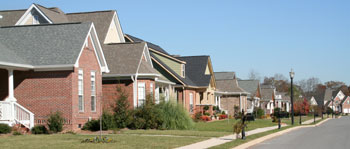 Real Estate Professionals like Realtors, Home Inspectors, and Property Managers have unique needs because of the industry that they work in. Deadlines are much stricter and have to be met whether it is because of a closing date or a tenant moving in. No matter what the situation, Saber Foundation Repair strive to provide the best in a timely manner that won't break the budget or allow your deal to fall through. We do all this while still maintaining the highest level of customer service.
Why Professionals Choose Us
Quick response times
Written estimates
Long-term warranties
Dedicated professional to assist in the real estate community
At Saber Foundation Repair, we have dedicated professionals that work with the real estate community every day. We understand the circumstances and are prepared to help save the sale of a home, satisfy the unhappy tenant, or work with the property manager that is dealing with a foundation or structural problem.
We value our partnerships with real estate professionals like you, and we are dedicated to providing solutions in a timely manner. With Free Estimates and a 25-year transferable warranties, you can be confident in selecting Saber Foundation Repair for all of your foundation needs.
Become An Expert
The friendly staff at Saber Foundation Repair loves to educate local professionals who come in contact with foundation and structural issues. We offer free educational sessions at your convenience to make sure that you are confident when discussing potential foundation problems with your clients whether they are the buyer or the seller.
Feel free to contact us any time to have a representative speak at your next company meeting. It is our hope that we can be of service to each other in the near future.
If you are a real estate agent that's interested in our services, please call 1-866-859-8234 to speak with Ken Fiacco.
Meet Ken Fiacco from Saber Foundation Repair
Title:
Project Design Specialist
Ken has a strong background in Real Estate Sales and development which gives him a good deal of knowledge for our residential customers needs.
Since joining Saber, Ken has completed comprehensive training in designing solutions for our customers foundation repair, concrete leveling and soil stabilization. He is a Certified Foundation Repair Specialist.
Ken enjoys the outdoors mountain bike riding, hiking and a round of golf. His passion though is spending time with his lovely wife watching their three children play Lacrosse for their high school and club teams.
PLEASE NOTE: If this is a real estate inspection or you do not own the property, an inspection fee is assessed.