Professional Foundation Repair Services in Oxnard, CA
Eamon is such a patient, knowledgeable, and courteous professional. I can't tell you how helpful he was. He answered all...
Quality Foundation and Crawl Space Repair in Oxnard, CA
If you're looking to stabilize your foundation, encapsulate your crawl space, or level damaged concrete, Saber Foundation Repair are the local experts you need. We provide a variety of quality home improvement services in Oxnard, and we can help you get the solutions you need for your foundation or crawl space.
We've been Oxnard's foundation repair experts since 1987, and we will take the time to design a custom solution for your needs. We are proud to be a member of the international Supportworks network, which provides us with the best products and training in the industry, ensuring you always get a quality solution. Call us today to learn more about how we can help you and get a free estimate.
Oxnard's foundation repair experts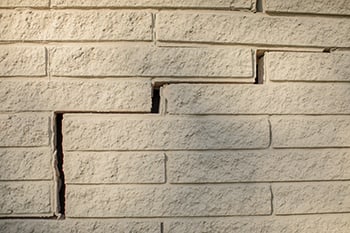 Stair step cracks are a sure sign of a foundation problem that needs repair.
Are you concerned about the condition of your home's foundation? Foundation problems are a common occurrence, but that doesn't mean they aren't a big deal. If you have any of the following issues, your home could need foundation repair:
Bowing or buckling walls
Cracking walls or floors
Uneven floors
Sticking windows and doors
Foundation settlement
Our foundation repair professionals can restore the condition of your foundation and ensure stabilization. We use products such as foundation piers and wall anchors to prevent further decay of the foundation and keep your home protected.
Upgrade your home with crawl space encapsulation
For many homeowners, the crawl space is out of sight and out of mind. However, air leaks and excess moisture in the crawl space can create problems such as a mold growth, wood rot, and energy waste in your home. If you have uncomfortable temperatures, rising utility bills, or have noticed mold growth, we can help. We repair and encapsulate crawl spaces with our complete system:
Vapor barriers
Sump pumps
Drainage systems
Crawl space insulation
Energy efficient dehumidifiers
Crawl space support posts
Concrete leveling restores your home's appearance
For homeowners looking to restore damaged concrete surfaces, PolyLevel® from Saber Foundation Repair is the ideal solution. This innovative polyurethane foam injection provides a long lasting, accurate lift that is less invasive than traditional concrete repair methods. If you have problems with your sidewalk, driveway, patio, steps, or any other surface, we have the solution you need.
If you're interested in foundation repair, concrete leveling, or crawl space repair for your home, call Saber Foundation Repair today to learn more. We offer free estimates on all our work in Oxnard and nearby!