Santa Barbara, CA's Expert Structural Repair Company
Santa Barbara, CA foundation repair & concrete leveling experts
Saber Foundation Repair has been providing durable, long-lasting, and trusted foundation repair and concrete leveling in Santa Barbara, CA since 2001.
Whether you need tough foundation pier systems, a long-lasting concrete leveling solution, or crawl space support jacks, we have the foundation repair solutions that will better serve your project!
Supportworks guarantee
Supportworks is an international foundation repair network comprised of more than 300 independently owned and operated dealerships. As a trusted Supportworks dealer, Saber Foundation Repair offers only the best foundation repair and concrete repair solutions that are proven effective!
Our services include:
Helical Piles/Helix Piers
Helical/Tieback Anchors
Push Pier/Underpinning Systems
Crawl Space Jacks
Concrete Leveling
PolyLevel®
Sidewalk & Driveway Leveling
Airport & Train Track Repair
Void Filling & Erosion Control
And more!
Leading foundation repair in Santa Barbara, CA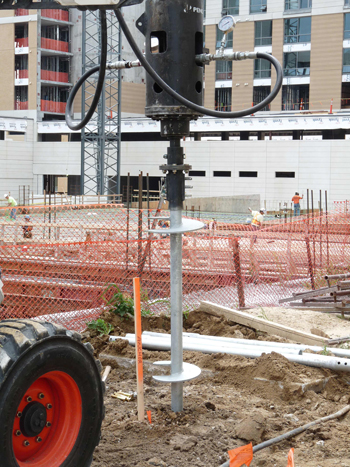 Commercial helical pile installation in [citypage:state_abbrev].
With its Mediterranean climate, stunning coastline and dramatic mountain range, Santa Barbara, CA is a beautiful place to live. But because it is situated between two faults and consists of mostly fine sandy loam for soil, there can be some structural instability for local properties. If you're concerned about the state of your foundation, Saber Foundation Repair is the company to call!
We've been in business since 1987, and throughout our nearly 30 years in business, we've received great recognition for the quality of work we do. Besides getting the job done right and keeping our customers safe and happy, another of our priorities is education – both for our employees and for you!
When the soils around your building easily expand or contract, it can lead to foundation settlement. No matter what issue is plaguing your property, the foundation repair specialists at Saber Foundation Repair will find the right solution for the job. From foundation piers to crawl space jacks, we have what it takes to offer permanent results.
Trust us for residential and commercial concrete lifting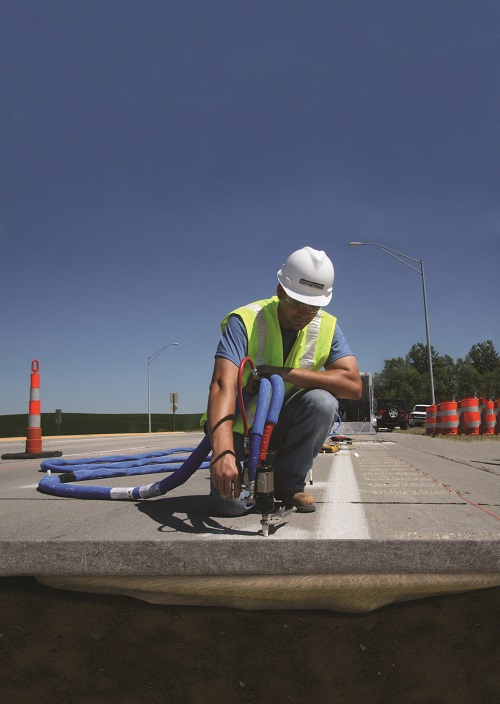 Concrete sinking can cause a dangerous tripping hazard.
Do you have an uneven or cracked driveway, warehouse floor, airport concrete, sidewalk, patio, or pool deck? These troubles are usually caused by concrete slab settlement. Similar to foundation settlement but on a smaller scale, the weight of concrete can prove difficult for the soils beneath to uphold for long periods of time.
Saber Foundation Repair's solution for all of your concrete lifting and leveling needs is PolyLevel®. PolyLevel® is made up of a strong, lightweight polyurethane foam. It is injected into the ground underneath the sunken slab, where it quickly expands, raising the slab up to its original position. Unlike other grout materials, PolyLevel® doesn't weigh itself down, is environmentally friendly, and is made to last!
Saber Foundation Repair has decades of experience protecting property owners by completing their foundation repair and concrete leveling needs. Don't wait until the problem gets even worse – contact us today! We proudly service Santa Barbara, CA and nearby.